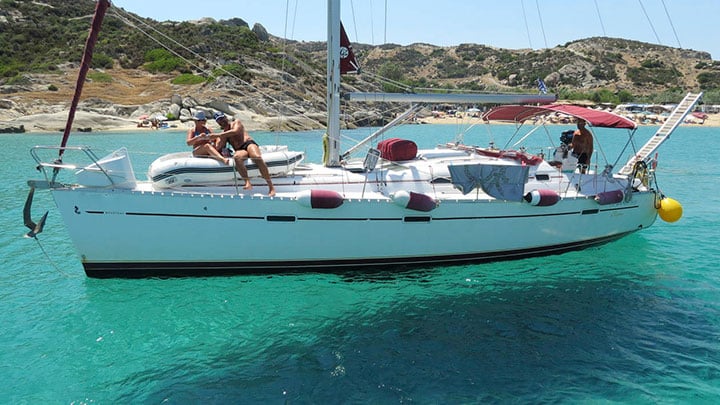 Vacation & daycruise video
Our YouTube channel is dedicated to showcasing the beauty of the Greek islands and the unforgettable experiences that our clients have while sailing on our boats.
Our channel features a variety of vacation and day sailing videos that capture the stunning scenery, crystal-clear waters, and picturesque ports of the Greek islands. Whether you're looking for inspiration for your next vacation or want to relive your previous sailing trips, our YouTube channel has something for everyone.
Our videos provide an immersive experience that takes viewers on a journey through the Greek islands. From the exhilarating feeling of the wind in your hair while sailing to the calm and peaceful moments spent at anchor, our videos capture the essence of a sailing vacation.
In addition to showcasing the beauty of the Greek islands, our videos also provide valuable information for those who are considering a sailing vacation. Our experienced skippers and crew members share their knowledge and expertise on sailing techniques, destinations, and local customs, providing viewers with a comprehensive guide to planning their own sailing adventures.
At our sailing holidays website, we believe that a sailing vacation is not just a trip, but an experience that should be remembered for a lifetime. That's why we are committed to capturing and sharing the magic of our clients' vacation memories through our YouTube channel. So, sit back, relax, and join us on a virtual journey through the Greek islands.


send us an email to
Don't forget to mention:
Number of Persons, Possible Dates, Area
If you require a skipper (applies to multi-day charters only)
The hotel you 'll be staying (applies to day charters only)
Categorised in: Photos from Vacations
This post was written by christoforos