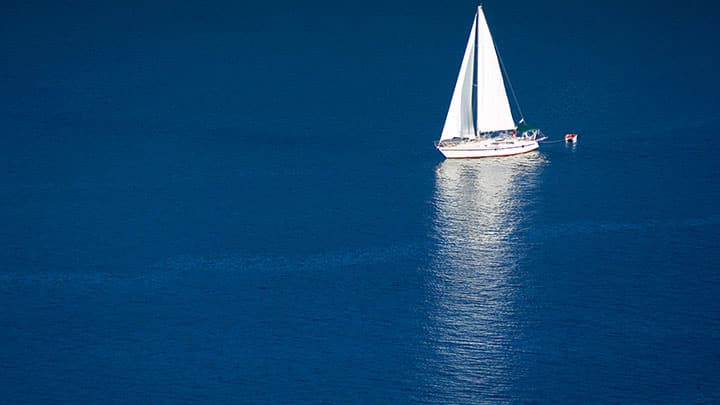 Sail Ionian – Sailboat charters
Sail Ionian in 2023 – Ithaka, Lefkada, Kefalonia
A fantastic way to discover the Ionian islands or Eptanisa is to sail ionian by chartering a sail or motor yacht. Eptanisa is a group of islands, located at the west costs of Greece and consists the following islands : Corfu, Paxos, Lefkada, Ithaka, Kefalonia and Meganisi. The Ionian Sea is heaven for sailors with calm, clear waters which makes it one of the safest Navigation areas in the world. Yachting holidays in Ionian islands are ideal for both beginners and experienced sailors because it's geographical position combines beautiful landscapes and many unique anchorage places, mild climate and an International airport.
Sailing will offer you the freedom to reach places that are completely inaccessible by road.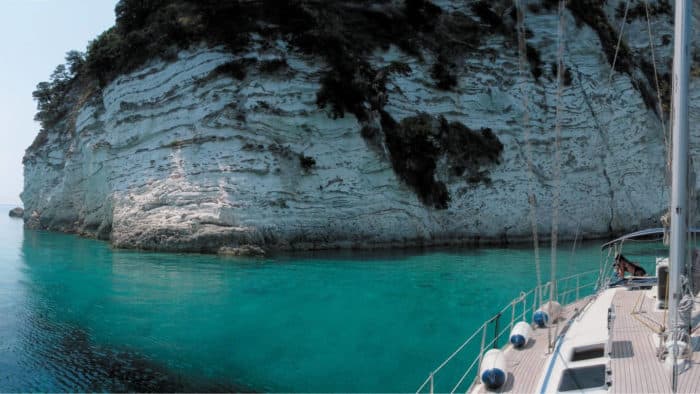 Ionian is a grate sailing and motor yacht destination because:
there are a lot of safe and equipped ports and marinas
calm clear turquoise waters
intense nightlife and remote places
green forests , sandy beaches
great food, fresh fish, traditional products
ideal for open game fishing and diving
cosmopolitan villages and historical sites to visit
easy access in all islands by boat
Sail Ionian
The Ionian sailing package consists of seven – day sailing. The journey starts from Lefkas Marina and takes you around most of the Ionian islands, with plenty of stops for swimming, snorkeling, sunbathing. Its a dream holiday, not to mention that it is the cheapest way to visit all these islands without being stuck in a hotel room.
And don't forget the sailing part.
The vacation package offered includes the sailing boat, skipper, port and marina fees, fuel and water. As the boats kitchen is fully equipped, it is possible to cook on board.
send us an email to
Don't forget to mention:
Number of Persons, Possible Dates, Area
If you require a skipper (applies to multi-day charters only)
The hotel you 'll be staying (applies to day charters only)

Check out our Tripadvisor reviews: just type "CharterAyacht, Neos Marmaras" in their site or mobile app search to see our 5* reviews.
Categorised in: Sailing Holidays
This post was written by christoforos