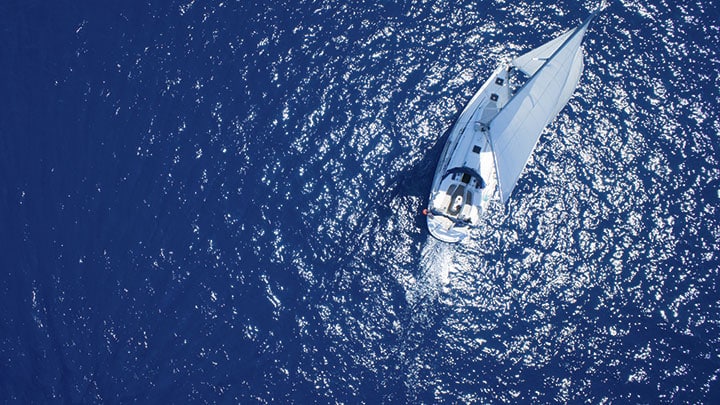 Sani sailing private day boat trip. 3 very good reasons to do it!
Sani sailing, 2023 summer! Are you staying at Sani Resort?
Thinking about what to do in Halkidiki during your holidays?
Go sailing to get away from the tourist crowds for a day. Charter one of our yachts. Enjoy the sun the sea and the breeze like never before. Our pickup point from Pefkochori is not far,  just a 20 min car or TAXI drive and the price (if you include the transfer) is a nice surprise compared to other options. If you like, let us take care of everything and make you an offer with the transfer, snacks, fruit, and drinks included. Not to mention that the coves of west Sithonia where we actually sail are far more interesting than Cassandra beaches. After all sailing from Sani resort, there is no beach you can go by boat that is not accessible by car, unlike Sithonia.
Catamaran day trip
from 999€
Sailing Day trip from Nikiti, Sithonia.
Max 9 persons
Includes Pro local skipper, fuel, taxes, drinking water, coffee or tea.
Does not include food or drinks but we will make a taverna stop for fresh fish.
Most Popular
Sailing yacht day trip
from 459
Daily trips from Neos Marmaras or Miraggio.
Max 9/11 persons
Includes Pro local skipper, fuel, taxes, drinking water, coffee or tea.
Does not include food or drinks but we will make a taverna stop for fresh fish.

Itinerary of the Sani sailing tour.
We pick you up from Hrousos pier at Paliouri beach, Miraggio marina, or Pefkochori (ex Kapsohora) pier at 11:00 in the morning.
We visit the spalathronisia area, laimos beach, Gerochristou island peninsula, The water is warm crystal clear. Away from the tourist crowds.
Then we stop at neos Marmaras to visit or have lunch at "ta Kymata" taverna restaurant for fresh fish or whatever local delicacy you would like to try (the best in Halkidiki).
Then last stop at Kelyfos island before returning to Pefkochori at 19:00.
Included in the tour:
Experienced Skipper
Fuel
VAT
Tab water, coffee, tea
you may use the boat's fridge to keep cool your food and drinks. Also, one cabin is at your disposal to store your stuff.
Not included:
Food or drinks but we stop at a taverna for one hour.
Don't forget to bring
Pefkochori charterayacht pickup point map
Miraggio marina, Kassandra charterayacht pickup point map
Neos Marmaras charterayacht pickup point map
Why we sail at west Sithonia
It's an area that is very beautiful with a lot of secret coves inaccessible by a car that you can swim and enjoy alone, for guests that like privacy. It has a few beach bars with the character that only the local Greeks know about for guests that like to party. We visit Kelyfos Island, remote, beautiful with crystal clear waters. The winds are generally mild and boukadoura wind (sea breeze) comes from the south about 12:00 and it's just right for sailing. That is The main reason that we don't start the tour earlier as usually there is zero wind early in the morning. If the Meltemi wind is a bit strong we can sail close to land and avoid a bumpy ride, or use it to sail better. Neos Marmaras is a nice place to visit if you haven't already. And it has great food and a very good market for shopping.
The main reason that we choose to sail in west Sithonia and not near Sani, is the natural beauty of the area. It is unparalleled to any other area of Halkidiki with small islands, secret coves, and a lot of great beaches to visit inaccessible by car, still natural with little or no touristic development. Smart travelers would choose Sithonia.
Sani sailing
More information about day sailing at Halkidiki
send us an email to
Don't forget to mention:
Number of Persons, Possible Dates, Area
If you require a skipper (applies to multi-day charters only)
The hotel you 'll be staying (applies to day charters only)

Check out our Tripadvisor reviews: just type "CharterAyacht, Neos Marmaras" in their site or mobile app search to see our 5* reviews.
Categorised in: Halkidiki daily boat trips
This post was written by christoforos