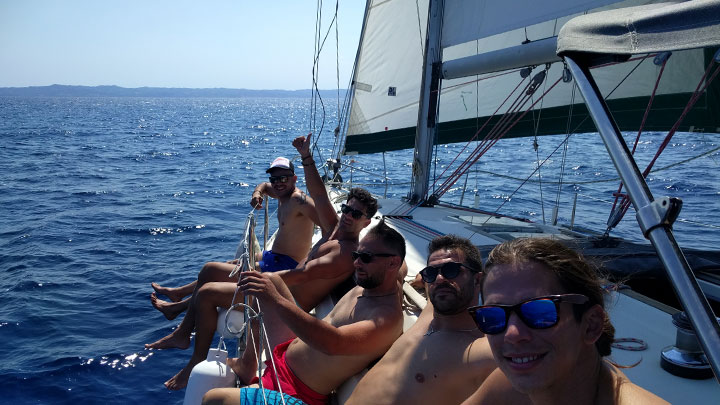 Sailing Team Building
Sailing is the ideal sport for team building relationships among colleagues in big or small companies. And that is because sailing is a team sport that requires partnership and cooperation from the beginning till the end of a cruising day. Our experienced skippers and team building professionals provide team building sailing activities and sailing event programs tailored to suit your company's needs. Our professional licensed skippers will teach their teams with the basics of sailing while working all together as a team and individually, such as: navigation, sail trimming, boat handling skills, how to work and communicate together, team building games and many more. Contact us to get a complete list of activities provided.
send us an email to
Don't forget to mention:
Number of Persons, Possible Dates, Area
If you require a skipper (applies to multi-day charters only)
The hotel you 'll be staying (applies to day charters only)

Check out our Tripadvisor reviews: just type "CharterAyacht, Neos Marmaras" in their site or mobile app search to see our 5* reviews.
Categorised in: Special
This post was written by christoforos