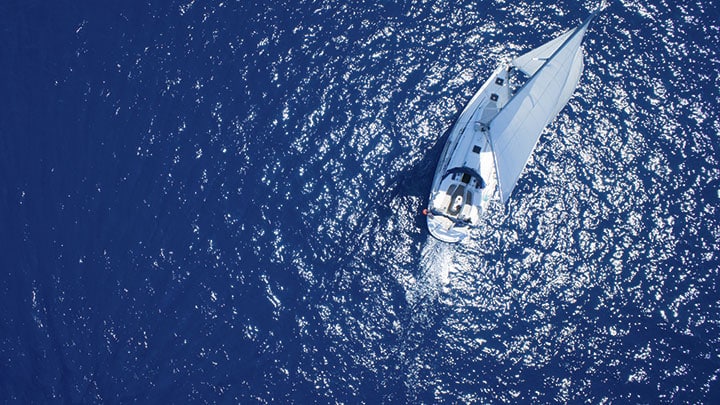 Athens to Saronic Gulf – 2023 Catamaran bare-boat or crewed charter with skipper
Discover Greece's Undiscovered Gem with Catamaran Charters in the Saronic Gulf
Look no further than catamaran charters in the Saronic Gulf if you're looking for a Greek sailing vacation that combines picturesque scenery, historical riches, and vibrant culture. The Saronic Gulf, which is just off the coast of Athens, is a treasure waiting to be discovered. It provides an ideal location for both bareboat and crewed catamaran charters with its beautiful waters, attractive islets, and simple accessibility.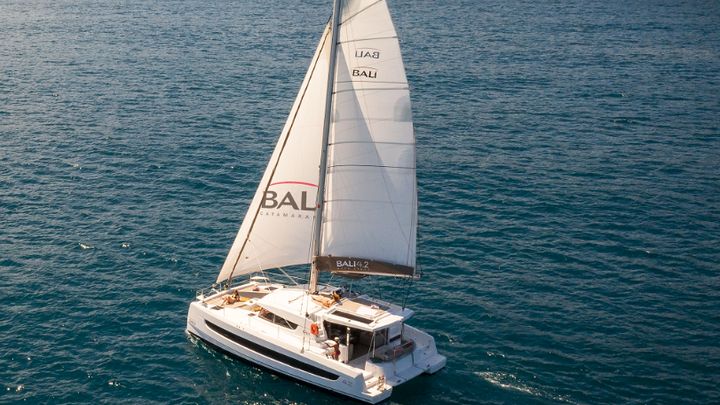 Catamarans are the ideal boats for a sailing trip around the Saronic Gulf because of their roomy decks, stability, and opulent facilities. The Saronic Gulf provides a wealth of adventures for all levels of sailors, whether you choose a crewed charter with a competent crew to take care of all your needs, or a bareboat charter where you assume control as the captain.
send us an email to
Don't forget to mention:
Number of Persons, Possible Dates, Area
If you require a skipper (applies to multi-day charters only)
The hotel you 'll be staying (applies to day charters only)
Sailing in the Saronic Gulf has several benefits, including being close to Athens, the dynamic capital of Greece. This makes it simple to reach the charter's departure location, cutting down on travel time and increasing your time on the water. You can board your catamaran close to Athens and set out to discover the undiscovered wonders of the Saronic Gulf.
A variety of beautiful islands, each with its own distinct personality and allure, can be found in the Saronic Gulf. The nearest island to Athens, Aegina, welcomes you with its charming harbour, lively waterfront, and historic archaeological treasures. Visit the magnificent Temple of Aphaia, indulge in some of the island's world-famous pistachios, and take in the vibrant ambiance of the neighbourhood tavernas.
Continue your voyage by sailing to the island of Poros, which is renowned for its verdant vistas, neoclassical structures, and picturesque lanes. Discover Poros Town's winding lanes, see the old Clock Tower, and indulge in delectable Greek cuisine at the seaside eateries. Anchor in hidden bays, swim in the clear waters, and take in the peace and quiet of this island paradise while you can.
Another must-see location in the Saronic Gulf is the island of Hydra. Hydra is renowned for its distinct beauty and lack of motorised vehicles, and it has a timeless attraction. Enjoy the gorgeous architecture, wander the car-free cobblestone streets, and unwind at the seaside cafes. Hydra is a swimming and snorkelling paradise due to its pristine waters and secret bays.
You can reach Spetses, a cosmopolitan island with a long maritime history, after a brief sail from Hydra. Discover the opulent town, tour the old houses, and take advantage of the island's exciting nightlife. Additionally, Spetses has lovely beaches where you may relax and take in the sun and water.
The Saronic Gulf is home to more than simply islands; it also has charming coastal towns and undiscovered anchorages. The quaint beach hamlet of Nafplio combines historical significance with unmatched beauty. Explore the old Palamidi Fortress, stroll through the Old Town's winding lanes, and unwind at a beachfront café with a view of the Gulf.
send us an email to
Don't forget to mention:
Number of Persons, Possible Dates, Area
If you require a skipper (applies to multi-day charters only)
The hotel you 'll be staying (applies to day charters only)
You will be entranced by the stunning scenery, clear waterways, and peace that comes from being surrounded by nature's grandeur as you cruise across the Saronic Gulf. The Saronic Gulf ensures a memorable and restorative sailing experience, regardless of whether you opt for a crewed charter or a bareboat charter, where you have the freedom to explore on your own.
Catamaran charters in the Saronic Gulf provide a special chance to experience Greece's stunning coastline while relaxing in the comfort and luxury of a well-appointed boat. The Saronic Gulf offers something for everyone, whether you're looking for adventure, relaxation, or a combination of both. So raise the sails, let the cool breeze caress your face and set sail on a spectacular adventure through this alluring region's undiscovered gems.
Take a catamaran charter in the Saronic Gulf and allow Greece's secret treasure to enchant you. Every moment spent on the water will be filled with surprise and awe, whether it be from the historical sites or the breathtaking surroundings. Learn about the magic of the Saronic Gulf and make lifelong memories.
There are many benefits to starting your bareboat charter from the Athens Riviera that can improve your sailing experience. The Riviera offers simple access to the charter's departure location as it is only a short distance from Athens' centre. This allows you to maximise your time on the yacht by seamlessly transitioning from the busy city to the serene ocean. The Athens Riviera is renowned for its breathtaking coastline, which is dotted with lovely beaches, lively seaside communities, and upscale resorts. You may travel quickly from here to adjacent islands like Aegina, Hydra, and Poros to see their fascinating histories, beautiful architecture, and traditional Greek culture. The Athens Riviera also has first-rate marinas and facilities, guaranteeing a smooth departure and return. Whether you're an experienced or inexperienced sailor, beginning your bareboat charter from the Athens Riviera creates the ideal setting for an unforgettable journey along the alluring Greek coastline.
send us an email to
Don't forget to mention:
Number of Persons, Possible Dates, Area
If you require a skipper (applies to multi-day charters only)
The hotel you 'll be staying (applies to day charters only)
Categorised in: Sailing Vacation
This post was written by christoforos