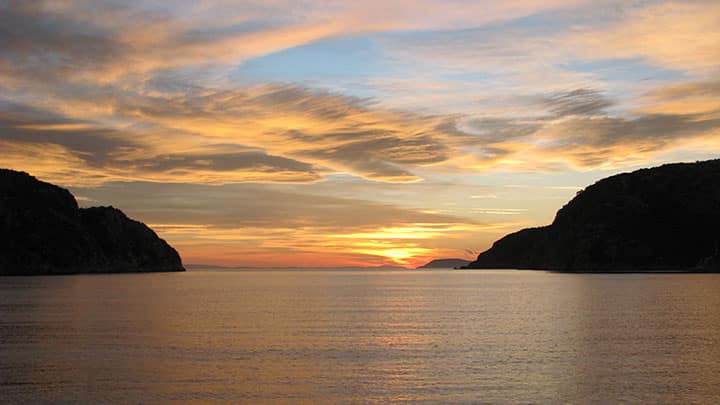 Top 10 reasons for sailing Chalkidiki 2023 summer holidays , an undiscovered Greek heaven
Is Halkidiki a good place to go on holiday?
In one word, yes! And here are some of the reasons to go on Chalkidiki holidays 2023:
Ten reasons to spend your 2023 summer holidays sailing to Chalkidiki, an undiscovered Greek heaven
Halkidiki is perfect for sail yacht vacation because:
Very beautiful. Even the Greeks think it's a great vacation spot, it's just that international tourist hasn't been informed, yet. There are places that are like the tropics, without jetlag. Coasts are inaccessible by land with pine tree forests touching the sea.

You can have both family or a group of friends on holiday. The area offers a variety of entertainment both intense and relaxing. You can do the Beach bar- club hopping or relax on the secluded remote beaches. It's up to you and your friends.

The food is great. Fresh fish, local, traditional meze to go with the ouzo or tsipouro. Traditional Greek food at its best. You will find it difficult to return to your normal diet when back home.

It is safe. Very safe! And the people will give you directions and go out of their way to help you get to your destination.
History. many traditional villages and historical sites to visit. Ancient history! Aristotle was born in Halkidiki. Plenty of archaeological places to visit. And Petralona cave which was one of the oldest human skeletons in Europe was found.
Halkidiki nightlife. You can do quiet or go clubbing all night. Seriously most clubs stop in the morning and not only on weekends.
The winds are generally mild, but just right for sailing. Every day a healthy 8-14 Knots sea breeze from the South comes around 12:00. Just right to go fast and the drinks keep right on the cockpit table
Products. Honey, Wine, Herbs and Spices, Olive Oil, Olives, Cheese, Soap, and more.
A lot of natural scenic ports where you can spend the night, safe in the harbour and go out for shopping, fresh fish at the Taverna or Souvlaki, or clubbing
And you can do all that and go sailing away from the crowds at the beach. Or drop the anchor in front of the beach bar and start your beach bar hopping campaign Halkidiki holidays style.
Halkidiki is a yachting paradise! Go sailing with our Chalkidiki holidays 2023 summer
For Chalkidiki holidays 2023 have a look to our seven days Halkidiki holidays or our four days Halkidiki holidays sailing packages if you have needed more information.
About fishing on your Halkidiki holidays
We exclusively do trawl fishing on our day trips, sustainable practice with little impact on the fish populations.
Read more information about it in this guide…>
For more information, you can have a look at our pages about 2023 Halkidiki sailing holiday packages
Categorised in: Articles, Halkidiki holidays
This post was written by christoforos