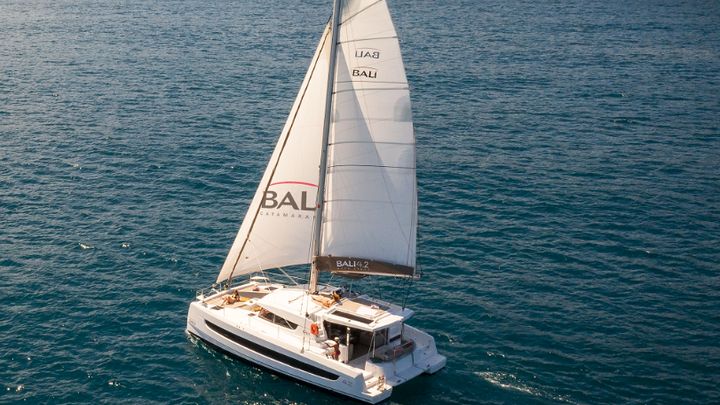 Ionian sea Catamaran charters, bare-boat or crewed with Skipper – Summer of 2023
Ionian Sea Catamaran Bareboat Charters: Explore Greece's Coastal Paradise
Catamaran bareboat charters are the best option if you're looking for the most amount of freedom and flexibility while exploring the alluring seas of the Ionian Sea. Set out on an exciting journey where you take the helm of your own ship and travel at your own leisure through the azure waters of Greece's coastal paradise. The Ionian Sea provides an ideal environment for a bareboat catamaran charter experience with its gorgeous landscapes, quiet bays, and picturesque islands.
Catamarans are the perfect boats for bareboat charters because of their twin hull construction, roomy decks, and stability. You and your guests will have plenty of room on these opulent sailing ships to unwind, rest, and take in the beautiful beauty of the Ionian Sea. Catamarans are suitable for all levels of experience, whether you are a skilled or inexperienced sailor. They are simple to handle and have smooth sailing.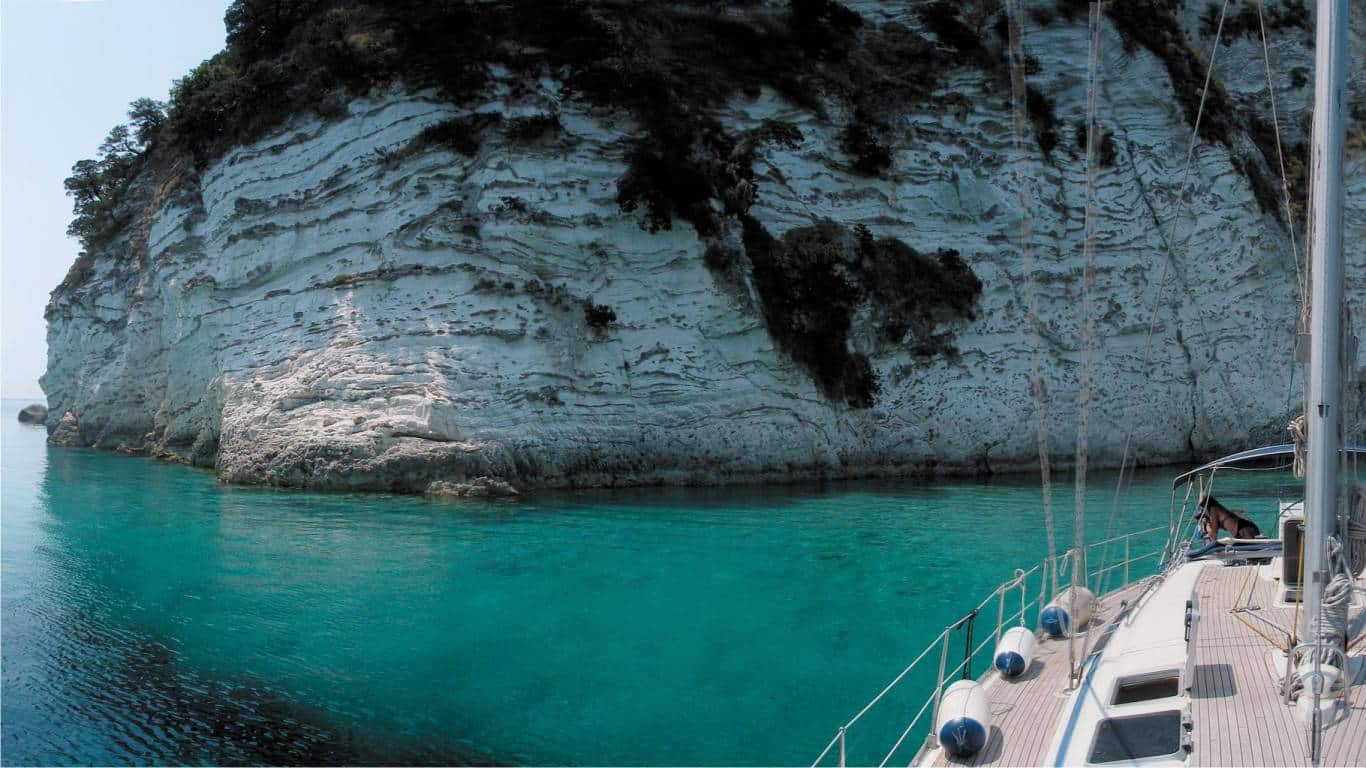 The Ionian Sea, which is off Greece's western coast, is home to a number of alluring islands, each with its own unique charm and attraction. Set sail to discover the undiscovered treasures of this coastal paradise as you embark on a bareboat charter from one of the Ionian Sea's major hubs, such as Corfu or Lefkada.
send us an email to
Don't forget to mention:
Number of Persons, Possible Dates, Area
If you require a skipper (applies to multi-day charters only)
The hotel you 'll be staying (applies to day charters only)
The northernmost island in the Ionian archipelago, Corfu, is a well-liked place to begin bareboat charters. Corfu provides a wide variety of experiences and is well-known for its beautiful scenery, Venetian architecture, and energetic nightlife. Visit historical sites, stroll around the Old Town, a UNESCO World Heritage Site, and take in the colourful ambiance of the island's waterfront tavernas.
An additional great starting point for your bareboat experience is Lefkada, which is connected to mainland Greece by a floating bridge. Lefkada is a treasure just waiting to be found with its pristine waters, magnificent beaches, and charming towns. Go swimming, snorkelling, and sunbathing as you sail to the well-known Porto Katsiki, a beach that is noted for its spectacular cliffs and turquoise waters. You can also anchor in isolated coves along the shoreline.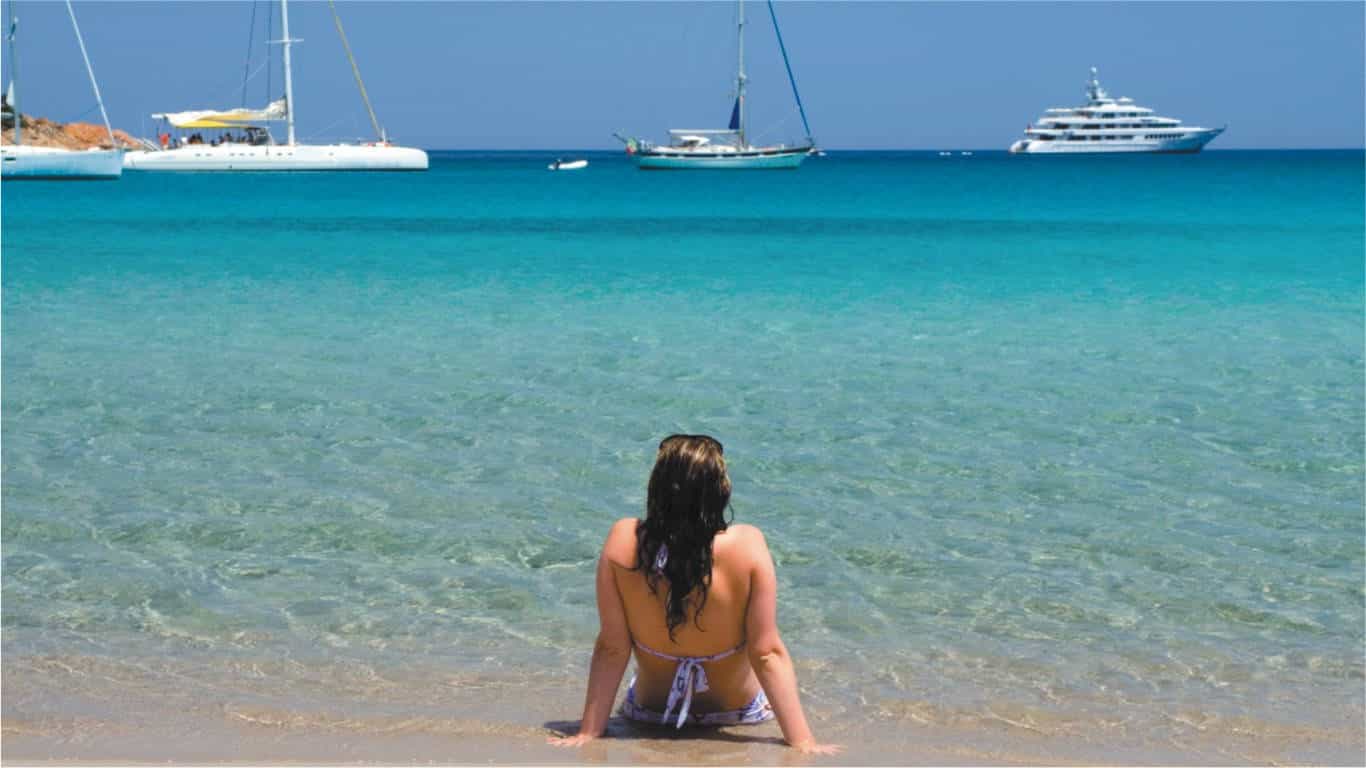 Plan your route to the charming islands of Paxos and Antipaxos from Corfu or Lefkada. Paxos, a treasure of the Ionian Sea, is home to peaceful beaches, picturesque villages, and olive trees. Explore the winding alleyways lined with tavernas and boutique shops, moor your boat in the natural harbours of Gaios or Lakka, and relax on this serene island. Don't pass up the chance to swim in the famed Blue Caves' green waters.
A little neighbouring island called Antipaxos offers a unique paradise. Anchor in a sandy cove, plunge into the clear water, and take in the sea's vivid colours. Get lost in the tranquilly of this pristine oasis, away from the crowds and busy tourist spots.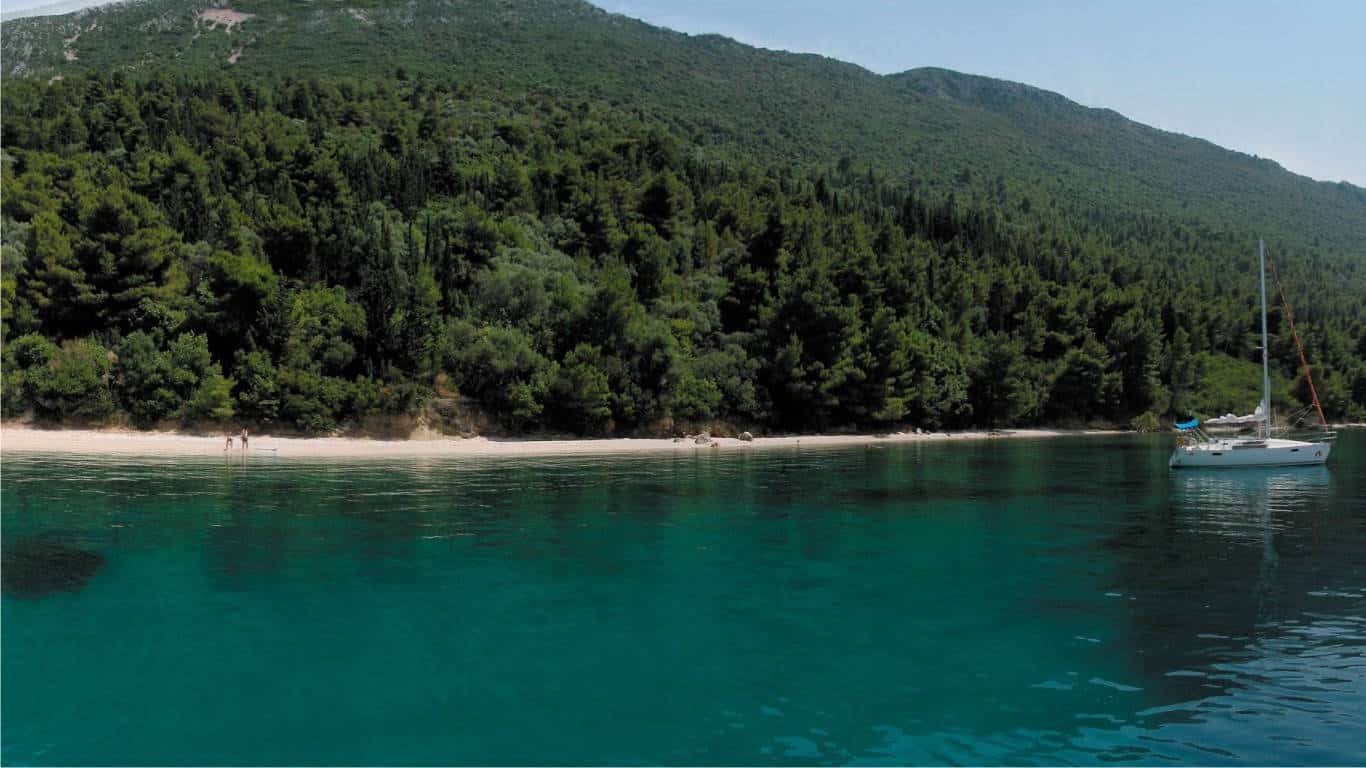 Continue your bareboat charter by sailing south to the gorgeous island of Ithaca, known for its verdant terrain, precipitous cliffs, and legendary past. Visit the Cave of the Nymphs, stroll through the lovely towns of Vathi and Kioni, and explore the historic sites that bring the tales of Odysseus to life.
send us an email to
Don't forget to mention:
Number of Persons, Possible Dates, Area
If you require a skipper (applies to multi-day charters only)
The hotel you 'll be staying (applies to day charters only)
Another gem of the Ionian Sea, Zakynthos, is waiting with its well-known Shipwreck Beach, Navagio. Admire the breathtaking environment, which is framed by high cliffs and the shipwreck that gave the beach its name. Visit the island's Blue Caves, undiscovered sea caves drenched in hypnotic blue hues, or unwind on Gerakas Beach's golden beaches, which serve as a loggerhead turtle nesting ground.
As you travel farther south, Kefalonia will wow you with its breathtaking scenery and array of natural wonders. Explore the Melissani Cave's underground wonders, go hiking through Mount Ainos' stunning scenery, or unwind on the well-known Myrtos Beach, which is tucked away among towering cliffs.
The freedom to discover the undiscovered gems of the Ionian Sea is the allure of a catamaran bareboat hire. Anchor at peaceful coves, explore undeveloped beaches, and delight in being surrounded by the beauty of nature. Take advantage of the freedom to plan your own itinerary, spend as much time as you like in each location, and make priceless memories with your loved ones.
By letting you experience Greece's coastal paradise up close and personal, a catamaran bareboat charter in the Ionian Sea provides a getaway from the everyday. This sailing experience enables you to customise your journey to suit your preferences, whether you're looking for adventure, relaxation, or a combination of the two. Learn the mysteries of the Ionian Sea, savour the peace of remote anchorages, and let the wind lead you to the delights that await.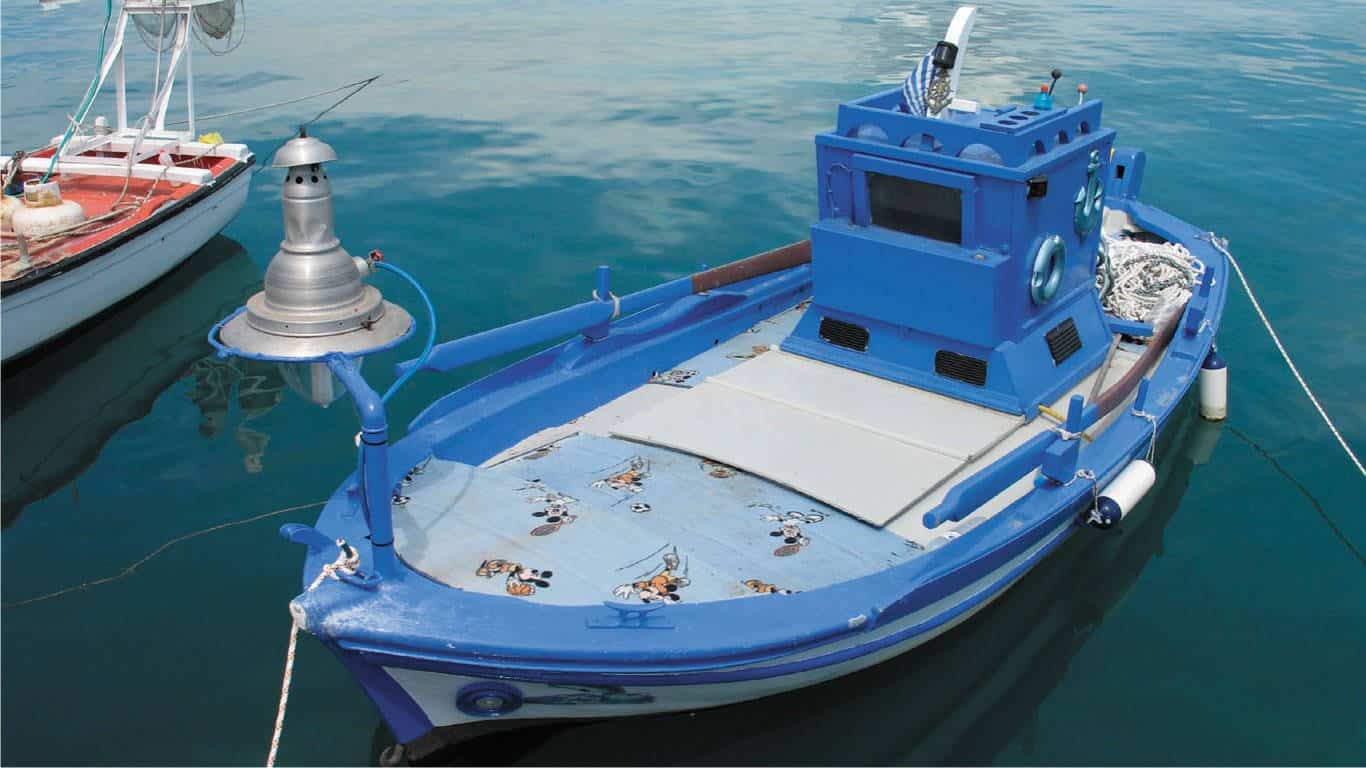 There are many benefits to beginning your bareboat charter from our Preveza location in the Ionian Sea that will improve your sailing experience. Because of its close proximity to important transportation hubs and a well-connected airport, Preveza, which is located on the mainland, offers easy accessibility. This makes it simple to arrive and go, saving you time and facilitating a seamless start to your sailing journey. Additionally, Preveza is a fantastic place from which to explore the breathtaking Ionian Islands. From here, you may travel without difficulty to well-known locations like Lefkada, Corfu, and Paxos as well as lesser-known treasures like Meganisi and Kastos. Preveza's advantageous location gives you the freedom to create your own itinerary, guaranteeing that you can travel to the places that most pique your interest. Starting your bareboat charter at Preveza prepares you for a memorable adventure along the gorgeous Ionian Sea, whether you're looking for a buzzing nightlife, immaculate beaches, or a taste of traditional Greek culture.
Get on a catamaran for a bareboat charter on the Ionian Sea and see the Greek coastline's charm come to life. You'll make memories that will last a lifetime with each and every sunset, secluded beach, and uncharted island that you find. So prepare the sails, plot your path, and set sail for an amazing journey on the Ionian Sea.
send us an email to
Don't forget to mention:
Number of Persons, Possible Dates, Area
If you require a skipper (applies to multi-day charters only)
The hotel you 'll be staying (applies to day charters only)
Categorised in: Sailing Vacation
This post was written by christoforos