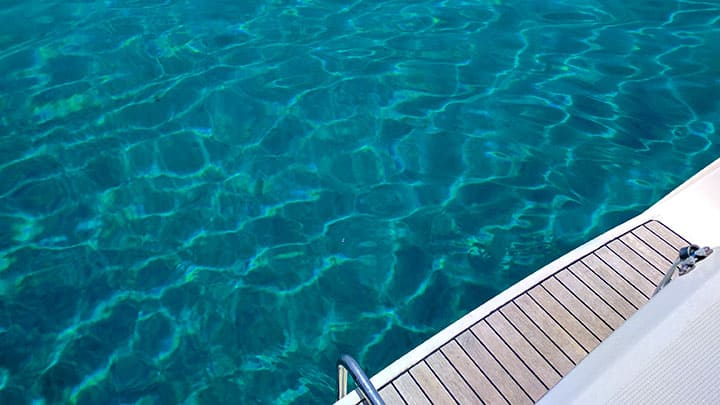 2023 Halkidiki Sailing yacht holidays hire a skipper
Your 2023 Halkidiki yachting vacation
Sail Chalkidiki a great way to discover yachting.
The beauty of Halkidiki sailing holidays in Northern Greece is unparallel. You can discover by chartering a sail or a motor yacht. The yacht's base is in Porto Carras Marina, at the second 'leg' of Halkidiki, called Sithonia. Our skippers are very experienced and have an in-depth knowledge of not only Chalkidiki area, but of the Northern Sporades, Limnos, Samothraki and Thasos. The winds are usually mild and there are a number of coasts to visit, accessible only by sea. There are a lot of small fishing villages all around Halkidiki that provide safe ports of unique beauty and fresh fish. The first peninsula, Sithonia, is more vibrant with bars, clubs, taverns and festivals. The weather is generally great and hot from May until late September. It is an easy and relaxing sailing destination with many coasts to visit and swim or dive in crystal clear waters. There are a lot of touristic facilities and the two big private marinas, one in Porto Carras and the other at Sani beach hotel, can provide you with anything that you might need. Also, the best way to see the beauties of the third peninsula, Mount Athos, and admire the old monasteries built on rocks, with amazing natural surroundings is by the sea since no women are allowed to visit the land.
Halkidiki is perfect for yachting
Halkidiki is perfect for sail or motor yacht holidays because:
the winds are generally mild

has a lot of natural ports where you can spend the night

offers a variety entertainment both intense and relaxing

open sea game fishing, diving

coasts inaccessible by land with pine tree forests touching the sea

many traditional villages and historical sites to visit

can have both family and group of friends holidays

safe sailing routes for small children and people with disabilities
Halkidiki sailing package consists of a seven-day sailing trip starting from Neos Marmaras or Porto Carras Grand Resort Marina and takes you around both three peninsulas with many stops in remote beaches for swimming and many fresh fish taverns. During the night you can either choose to party on board or visit the crowded clubs and beach bars onshore. You will have a great time. And it so much cheaper to spend your holiday with a sailing yacht that to rent rooms or hotels and be stuck in the same place all the time.
And don't forget sailing!
The vacation package offered, includes the sailing or motor yacht, skipper, port, marina fees, fuel and water. The boat's kitchen is fully equipped and you can shop from the port and cook on board.
Sailboat cruise to Kassandra, Sithonia, Mount Athos, Diaporos, Ammouliani route
7 days Vacation itinerary
Departure from Neos Marmaras at 17:00 to Potidea, pass through the canal to Thermaikos gulf and Nea Moudania port to stay for the night

Sail to Sani resort marina for a coffee, Cape Possidi to swim and other beaches and stop at Skioni fishing port for the night.

Cruise around Kassandra towards Sithonia stop at Marathias, Kalamitsi, Kriaritsi beach before dropping the iron to Skala Sartis for the night.

Sail to Amouliani Island passing in front of West Mount Athos Monasteries (optional). swim at Alykes or Karagatsi beach and stay at Ouranoupolis for the night.

Sail to Diaporos and Vourvourou area, stop at many unbelievable places, like the blue lagoon and stay at Ormos Panagias Or Kryfo cove for the night.

Sail around Sithonia and stops at Armenistis, Platanitsi, Kavourotrypes, Klimataria.

Return all the way to Porto Koufo and its fresh fish taverns. Sail West Sithonia Back to Neos Marmaras
Map of 7 days program Kassandra, Sithonia, Mount Athos, Ammouliani, Diaporos route
Map of 4 Days program Kassandra and Sithonia Route
send us an email to
Don't forget to mention:
Number of Persons, Possible Dates, Area
If you require a skipper (applies to multi-day charters only)
The hotel you 'll be staying (applies to day charters only)

Check out our Tripadvisor reviews: just type "CharterAyacht, Neos Marmaras" in their site or mobile app search to see our 5* reviews.
Categorised in: Sailing Vacation
This post was written by christoforos